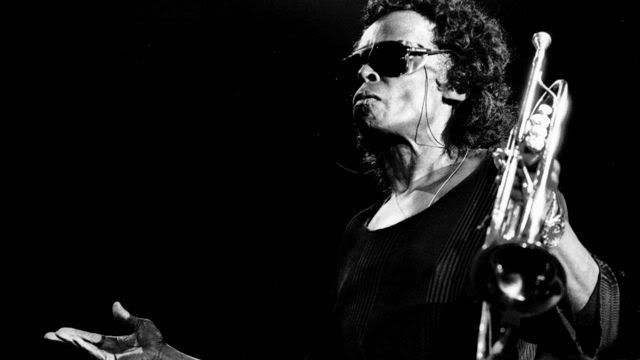 Miles Davis was always an innovator; in 1970 he released what is believed to be the first Jazz Fusion/Jazz Rock record,
Bitches Brew
.
It is quite a leap from traditional jazz; but in those days jazz was already moving in different directions, to be more free and loose from all convention (such as Free Jazz).
So it seemed natural that one day jazz would be coupled with electric instruments (guitar, bass etc).
Here's a track off the record... see how fusion started!