I have a Fender bass which I am having refinished. It's a 1994 Fender Japan Foto-Flame Precision Bass, my first Fender. I'm not using it much these days compared to my other 2 P-Basses.
So I decided to spice it up a bit and give it a '60's vintage color. Surprise for now ;)
This is the "before pic":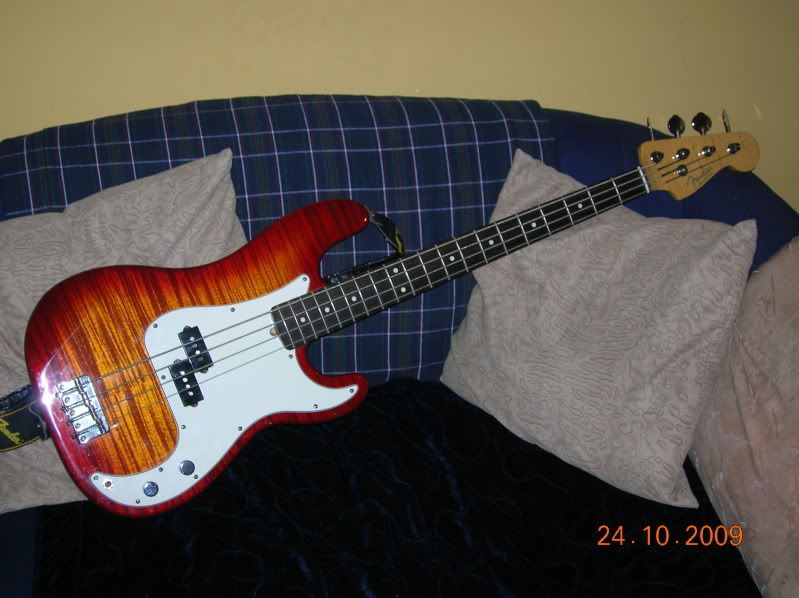 This is how it is now. It took a whole day to strip the paint down to the wood:
Phase two will be to sand it down to smooth it all out, and phase three will be to paint it and finish it with a lacquer.
Updates when I have 'em.
Cheers!