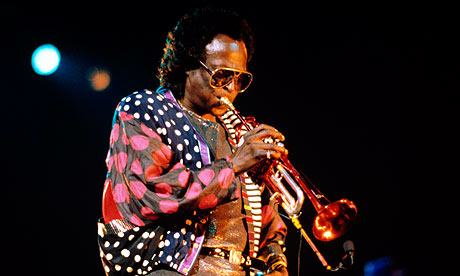 Over on The Guardian, they published an old NME article about Miles Davis from 1985. It's pretty long, so be ready. Here are some highlights:
"Coltrane was a very greedy man. Bird was, too. He was a big hog."
"If you jump on a horse and see he's on the wrong foot, you keep checking him until he gets to the fence – that's what I do when I'm playing."
"When you do anything too long, you either wear it out or lose interest."
"I'd rather play something that you can learn and like that you don't know. I don't want people to know what I am."
"If I ever leave a will it's not gonna be to my relatives, it's to the people I function around best. You're around musicians all the time. You're not alone."
Read the full article [
here
].