If you have a name like Thelonious, you are already a winner. Jazz pianist and leader extraordinaire Thelonious Monk was born on this day in 1917. Thelonious Monk's career started early from the days of bebop in the 40's, and the mid-50's with hardbop. He recorded with many greats including Sonny Rollins, Art Blakey, Max Roach and Miles Davis. Later on he also recorded with John Coltrane.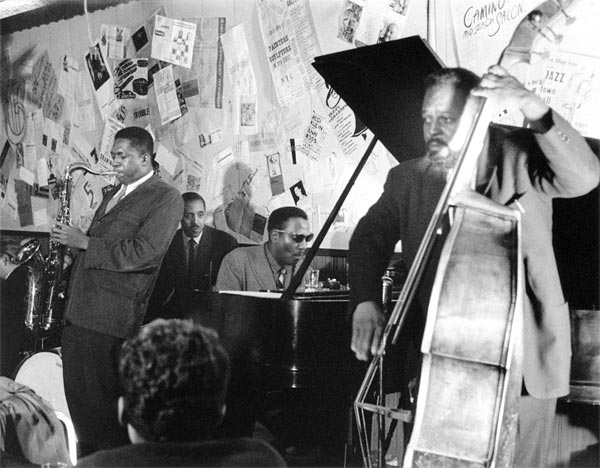 with John Coltrane, 1957
His album of 1964, "Monk's Dream" was released and it remains his best selling album. He was featured on the front page of TIME magazine in the same year (only 1 of 5 jazz musicians ever to grace their cover). He continued performing and releasing albums up until his death in 1982.
His legacy lives on with such recordings as "Straight, No Chaser", "Round Midnight", "Well, You Needn't", and "Blue Monk", shown below.
Have a great one Monk!