Big Bill Broonzy was a legendary Delta bluesman and one of the most prolific. His early music from the 1920's and 30's are the staple of the younger blues generations.
Many of his songs became standards, such as CC Rider, Key to the Highway, Mistreatin' Mama, and others.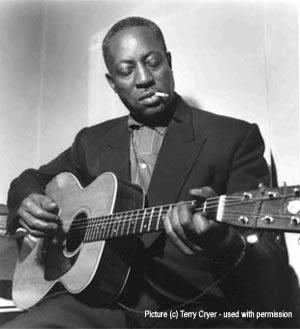 Most of the songs were all played in the old Delta / country style of blues.
In 1960, another blues giant, Muddy Waters, was taking Chicago by storm. He decided to record his mentor's music into his modern electric blues style.
The album covers 10 Broonzy songs, with power of electric guitars and harps and piano, and of course, Muddy's wailing vocals.
If you are a fan of both these men, I recommend you go out and buy this album!
Here's the original Broonzy song "Lonesome Road Blues", followed by the Muddy Waters cover: