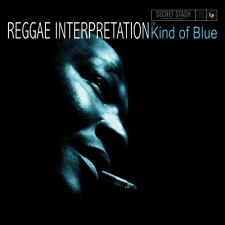 Yes, believe what you read!!
In 2009,
Secret Stash Records
released a reggae interpretation of the Miles Davis classic album "Kind of Blue".
In the spring of 1981 a group of reggae studio musicians from Jamaica gathered in New York City under the direction of Jeremy Taylor, a music professor at NYU at that time. The result was this Reggae Interpretation of Kind of Blue.
It remained unreleased until 2009.
Here's a sample mon; smoke de herb and chill!
SO WHAT (DUB VERSION)